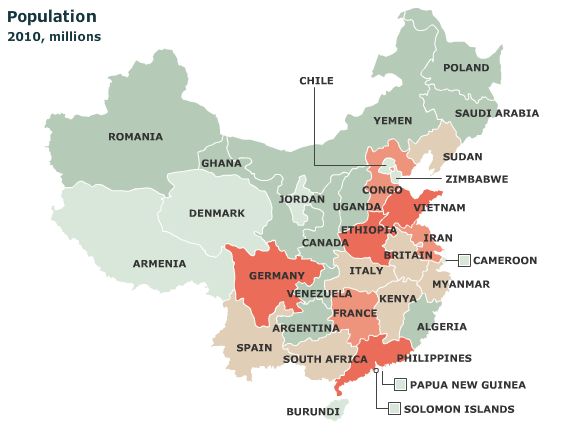 It's easy to forget just how big some countries are. For example, China:
China is now the world's second-biggest economy, but some of its provinces by themselves would rank fairly high in the global league. Our map shows the nearest equivalent country. For example, Guangdong's GDP (at market exchange rates) is almost as big as Indonesia's; the output of both Jiangsu and Shandong exceeds Switzerland's.
Select among GDP, GDP per person, population, and exports. There's a similar interactive for the United States.
[The Economist via Strange Maps | Thanks, Elise]