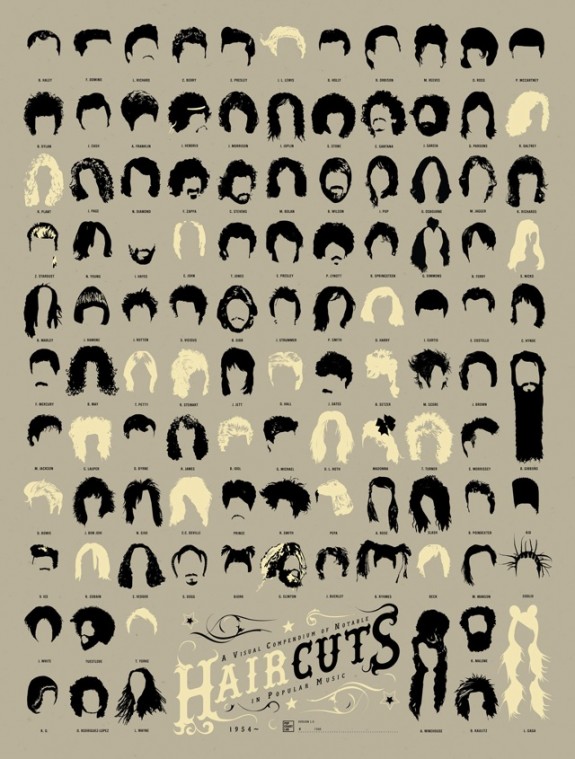 A Visual Compendium of Notable Haircuts in Popular Music from Pop Chart Lab has a look at, well, haircuts. Lots of long hair and sideburns.
From the pompadour to the moptop to the metal mane to whatever it is Lady Gaga has atop her head, here is a history of popular music as told through the notable haircuts on this signed, limited edition print.
If you pre-order a print by this weekend, you get 20 percent off.
See also Beatles hair history, trustworthiness of beards, and typographic moustaches.
[Pop Chart Lab via Laughing Squid]